Bring Your Best Friend to Dinner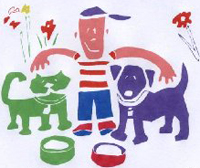 Date: Every Monday
Time: 4-9 p.m.
Location: Uncle Mock's Cafe, 16688 Hwy 280, Chelsea, AL 35043
Details: Uncle Monk's Cafe in Chelsea along with the Shelby County Humane Society invite you to bring your dog to inner. 10% of the evenings proceeds will benefit the Humane Society. Please keep your dog on their leash ... Thanks. For more information call 205-678-7300 or visit www.unclemonkscafe.com.
---

Puppies on the Patio at Café Lazio
Date: Every Monday and Tuesday
Time: Anytime During Regular Business Hours of 11am - 9pm
Location: Patton Creek Shopping Center, 181 Main Street, Suite 241, Hoover, AL 35244
Details: Take advantage of the huge patio at Café Lazio to dine out in style with your dog. Well-behaved pups are welcome any time on the patio at Café Lazio but they love the pups so much, they decided to dedicate Mondays and Tuesday nights to them. Like minded dog lovers and their furry friends can enjoy fresh air, great food and even drink specials. Contact them at 205.403.7480 for more information, and check out their menu and other information at cafelazio.net.


---

Shelby Humane Society Low-cost Vaccination & Microchip Clinic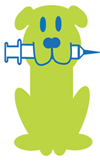 Date/Time: Click here for upcoming clinics
Location: Click here for locations
Details: For cats and dogs 12 weeks and older. This community service is brought to you by Shelby Humane Society, www.shelbyhumane.org.


Vaccination Packages - Regular Price


Vaccination Packages - Subsidized
(available for recipients of public assistance)
Feline Group (FRCP, Rabies)
$25


Feline Group (FRCP, Rabies)
$15
Dog Group (DA2PPV, Kennel Cough, Rabies)
$25


Dog Group (DA2PPV, Kennel Cough, Rabies)
$15
Microchip only *
$20


Microchip only *
$20
---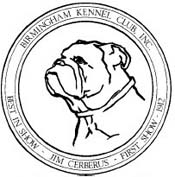 Birmingham Kennel Club Meetings
Date: First Monday of Each Month
Time: 7- 8:30 pm
Location: The Historic Cahaba Pumping Station Museum (Off Highway 280 in Bham), 4012 Sicard Hollow Road, Birmingham, AL 35223
Details: Guests Welcome to attend 2 meetings before joining BKC. For more information, visit www.birminghamkc.org/. Make sure to confirm meeting dates before you go because it may be changed to accommodate holidays.
---

Birmingham Great Dane Club
Date: 2nd Wednesday of Each Month
Time: 7 pm
Location: The Summit
Details: Call for More Details 205-220-3437


---

GBHS Community Day & Low-Cost Vaccination and Microchip Clinic

Date: 1st Saturday of Every Month
Time: 12 - 2 pm
Location: Greater Birmingham Humane Society Shelter, 300 Snow Drive, Birmingham, AL 35209

Details: The first Saturday of each month is Community Day at the GBHS.

Some of the services offered at Community day are:

Monthly Community Adoptions - You will have the special ability to meet adoptable pets from surrounding animal shelters in addition to over 100 adoptable pets from the GBHS.

The GBHS Pet Pantry - the Pet Pantry provides pet food to help families during difficult financial times so they can keep their pets. Click here to learn more about this service.

Low Cost Vaccinations and Microchipping - Dr. Vaughn Walker from Comforts of Home Vet Care will offer low-cost vaccinations, deworming, heartworm testing, and microchipping for the public.

Vaccination and lab prices are as follow:

Rabies - $10.00 (Dog or Cat)

DHLP/PC - $15.00 (Dog)

FVRCP - $15.00 (Cat)

Bordetella - $10.00 (Dog or Cat)

FELV - $18.00 (Cat)

Heartworm Test - $15.00 (Dog)

Microchip Implant & Registration - $20.00 (Dog or Cat)

For more information and to confirm clinic hours, contact the Greater Birmingham Humane Society at 205-942-1211 during regular operating hours.


---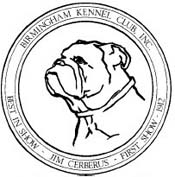 Birmingham Kennel Club Handling Classes
Date: Wednesday Evenings
Time: 6:30-7:30 pm
Location: Mountain Brook Community School, 32 Vine Street, Mountain Brook, AL 35213
Details: There is a fee associated with these classes. Visit http://www.birminghamkc.org/ for more information.
DOG-FRIENDLY RESTAURANTS

Has your furry family member dined out with you lately? Check out these Birmingham area dog-friendly restaurants




FURRY FamILY
LOST & FOUND FORUM

Visit our online message board to help get the word out regarding lost and found pets, or pets that are seeking a new forever home.






GENERATION DOG E-MAIL

Tired of your boring AOL or Hotmail account? Sign-up for your very own Generationdog.com e-mail account!




GENERATION DOG BLOG

Get the latest news and learn more about the Generation Dog community on our blog.




MY SPACE

Become a friend of Generation Dog on My Space.




DOGSTER

View our Generation Dog profile on Dogster.




PETXING

View our Generation Dog profile on PetXing.




FRAPPR DOG PARK MAP

Add a pin and share your favorite Dog Park with the Generation Dog community.